A former gangster has said the Government is not doing enough to help excluded pupils – describing the system as "absolutely flawed".
Karl Lokko, who was heavily involved in gangs while he was at school, said he believes he was not excluded because his grades were good – despite a "concern for the safety of other students".
The 28-year-old, originally from Brixton, south London, told the Press Association schools are excluding students who could be a "potential asset" because the country is too focused on punishment.
Speaking ahead of his charity climb up Mont Blanc with billionaire businessman Sir Richard Branson, Mr Lokko said: "Even though I was heavily involved in gangs and that was public knowledge, and it was a true cause of concern for the safety of other students, I hadn't even been suspended for a day.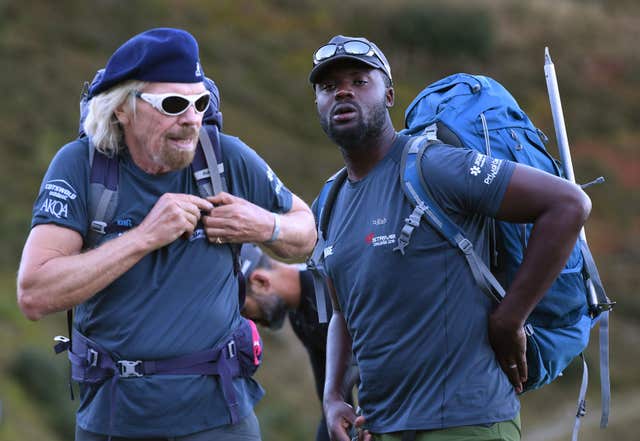 "That's because, I think, I got the grades that looked good in the book. That just shows that the system is absolutely flawed.
"The world is changing, the world has changed, and the education system needs to do the same.
"I think they need to be challenged and shown another way – and this hopefully is what Big Change is doing by supporting pioneers that are bringing that change."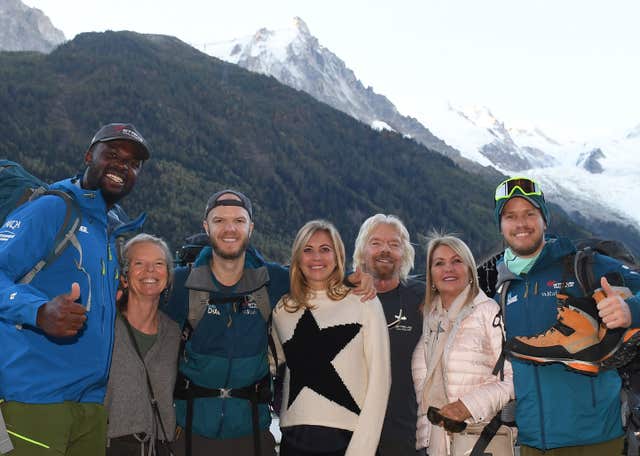 Asked whether he believed the Government was doing enough for excluded students, Mr Lokko said: "I think the trend has to say no.
"The Government definitely has a traditional edge to them, and I'll say no – I don't think they are doing what needs to be done."
Mr Lokko is currently taking part in the Virgin Strive Challenge, in which a core group of 13 aim to travel 2,000km (1,243 miles) across Western Europe to raise money in order to change the lives of disadvantaged young people in the UK.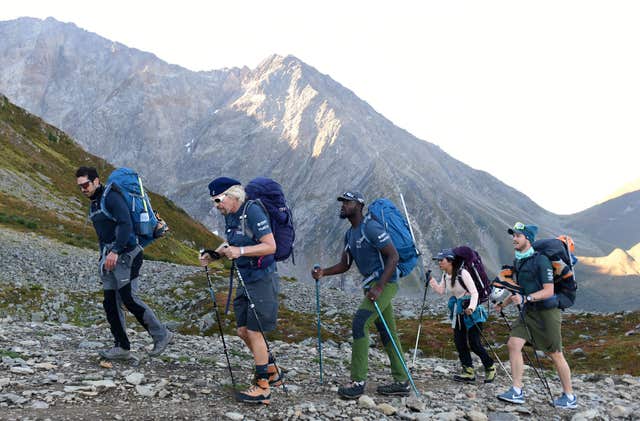 Sir Richard Branson (second left), his son Sam Branson (right) and former gang leader Karl Lokko (centre) setting out to climb Mont Blanc in the Alps on the final stage of the Virgin Strive Challenge.He continued: "I still hear people saying they did their best learning after school, and that shouldn't be the case.
"I did all my learning after school – I did it in a way that suited me, that was fun and that was applicable."
Asked whether enough is being done for school pupils who end up joining gangs, Mr Lokko said: "Unfortunately not. It feels as if … the country is focused on punishment.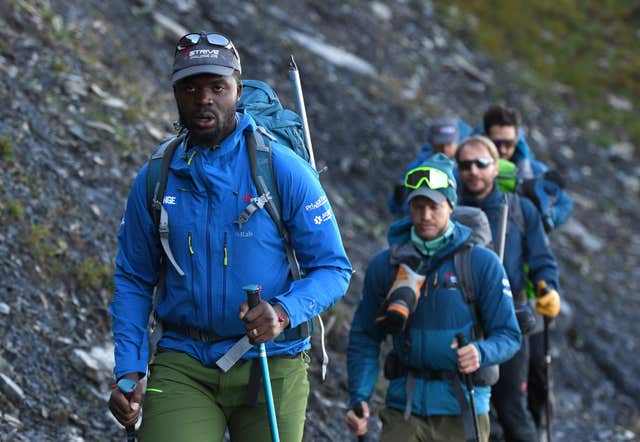 "The PR for it is that it's the best way of going about it – you kind of take them off the streets so they are no potential threat to anyone.
"But the reality is then they are not a potential asset either."